Sweep-off type depalletising
BMS new glass sweep-off depalletiser: UNIPAL 201
The BMS sweep-off depalletiser UNIPAL 201 with pallet lift and the UNIPAL 202 with height adjustment are top of the range machines that complete our programme of container handling equipment based on the proven UNIPAL technology. BMS sweep-off depalletisers process all types of containers used in the beverage industry and in all relevant performance ranges. Based on our many years of experience in palletising technology and with our qualified and innovative engineering staff we are able to offer the highest level of mechanical engineering, functionality and performance also in this application field.
The sweep-off depalletisers BMS UNIPAL 201/202 are high performance machines for depalletising new containers such as cans, jars or plastic containers. The integrated control and drive systems permit accurate positioning in a dynamic mode of operation. Due to the control concept and the specific use of counterweights the BMS sweep-off depalletisers are particularly energy efficient. The product-optimised gripper systems also ensure optimised and gentle handling of the pack.
---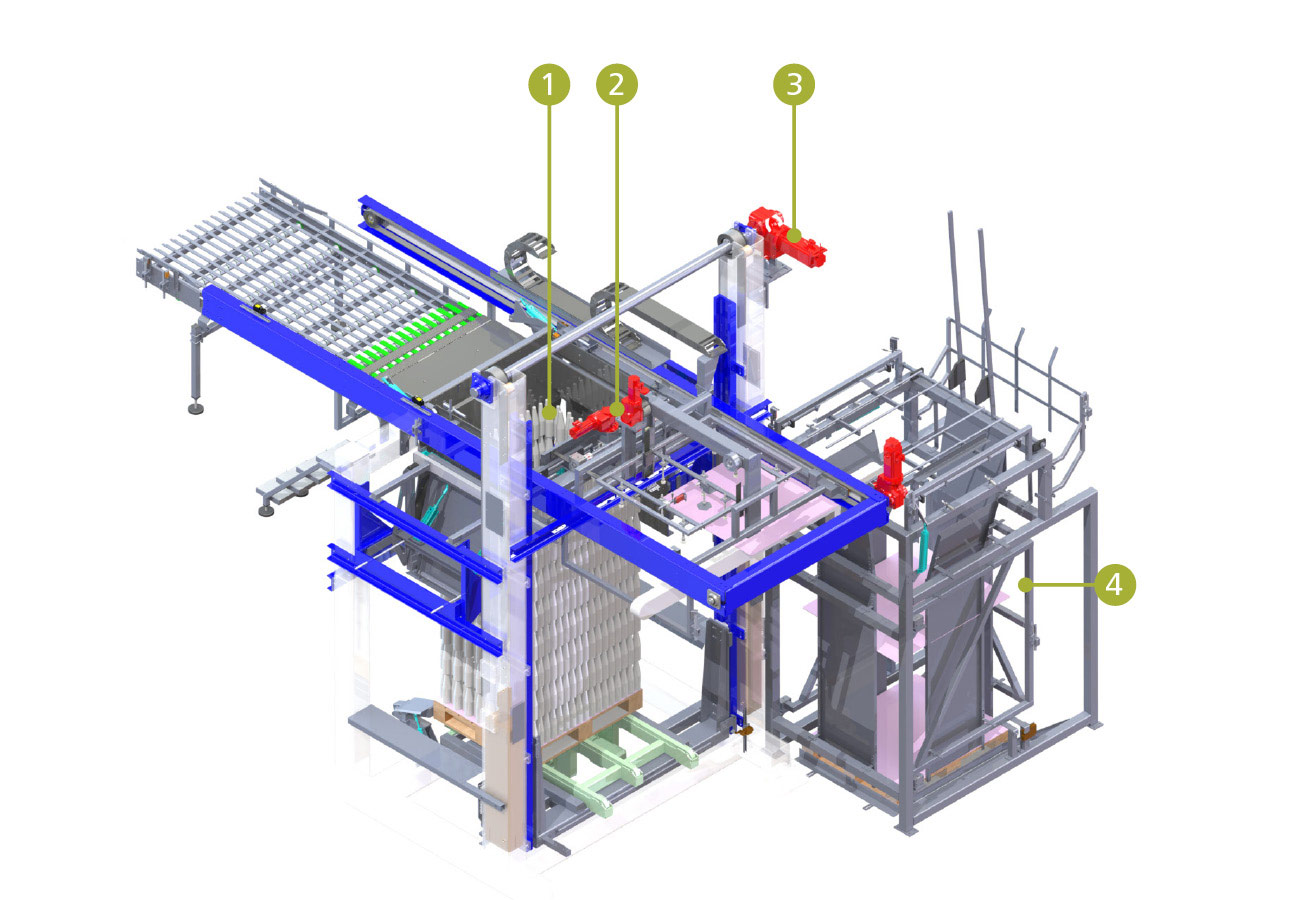 Layer centring using servo-controlled racks
Motion Control Siemens PLC und SEW drive technology
Highly dynamic servo technology and precision positioning with optimised energy consumption through state-of-the-art servo-drives and the use of counterweights
Layer pad magazine
---
LAYER PAD HANDLING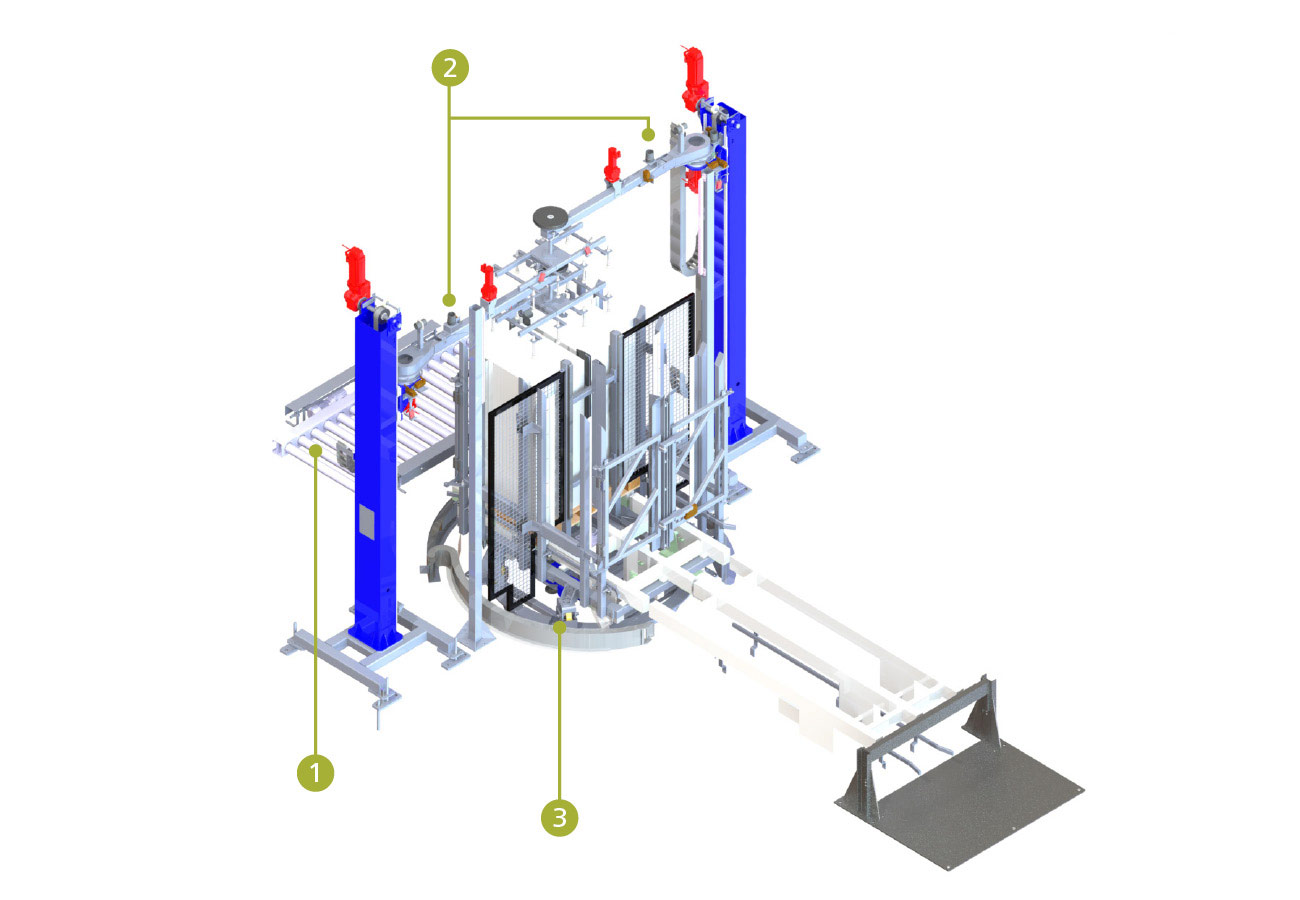 Pallet bay for full goods
Layer pad inserter with vacuum suction
Rotating magazine, can swivel through 180°
---
UNIPAL 201 – overview of technologies
Product advantages UNIPAL
---
Robust and durable machine design
Designed for high outputs*
Modular system for flexible project planning
Machine concept with enhanced energy efficiency through state-of-the-art servo drives and counterweights
Proven Siemens PLC and SEW drive technology
Individual and customer-specific machine size
Modular design as linear-arm or swivel-arm robot
Sweep-out version with top discharge or height adjustment
* The output of the machine depends on the type of container and the used packing aids
---
Portal-type palletisers, column-type palletisers and new glass sweep-off depalletisers.
---