Sorting systems
For correctly sorted, unmixed empties – Logistics under one roof
Individual bottle and pack shapes and different pack sizes are becoming more and more common in the beverage industry. The share of foreign glass is increasing. This causes a high level of sorting effort at every filling plant, at beverage wholesalers, at every retailer and in every distribution centre. Correctly sorted, unmixed empties are however essential for a high level of plant efficiency in the filling line.
Efficiency in the filling line is essential
To ensure maximum efficiency in production and filling the supply of unmixed empties is paramount. For this reason, sorting is carried out upstream of the filling line.
Depending on the share of foreign bottles and the mix of different types in own or foreign packs, we can design tailor-made sorting plants that perfectly match your specific requirements - whether for a manual, semi-automatic or a fully automated system.Get in touch with us.
Decades of experience in packing technology and our highly trained, innovative engineers guarantee that you will benefit from the best mechanical engineering, functionality and performance in this application as well.
---
Sorting solutions –
Sorting through individual bottle recognition
Flow chart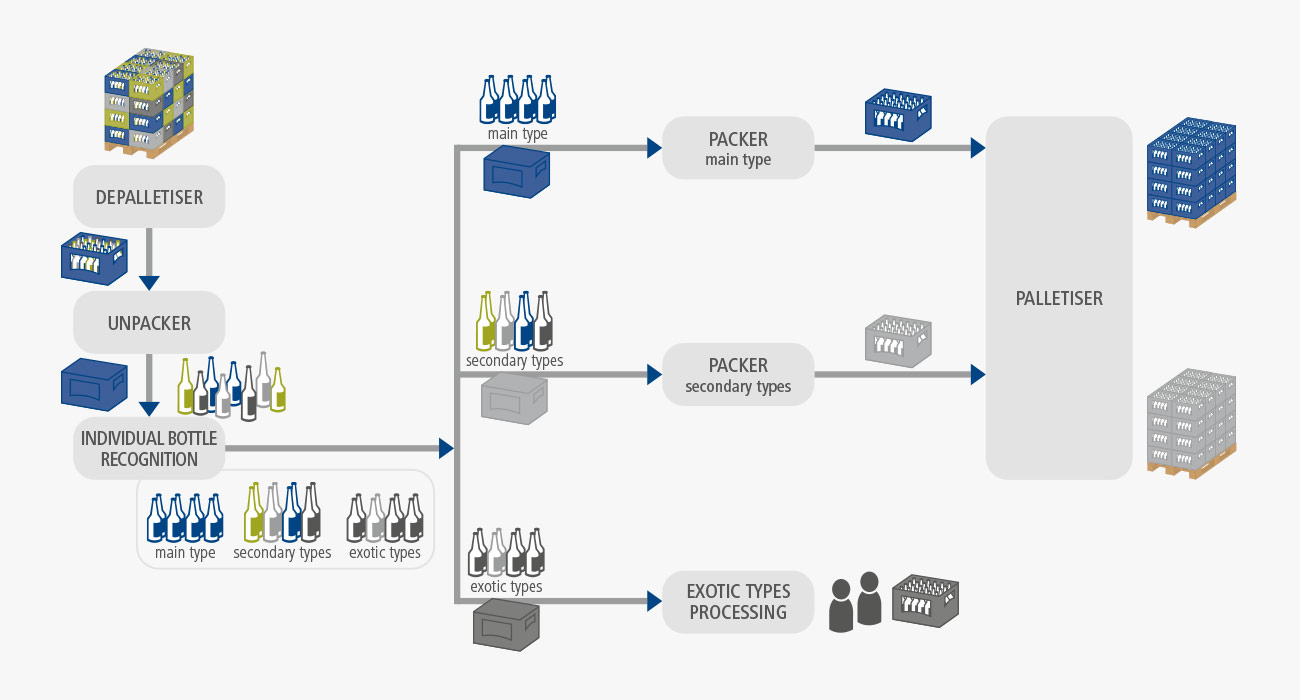 ---
Sorting solutions –
Combination of bottle sorting and crate sorting
Flow chart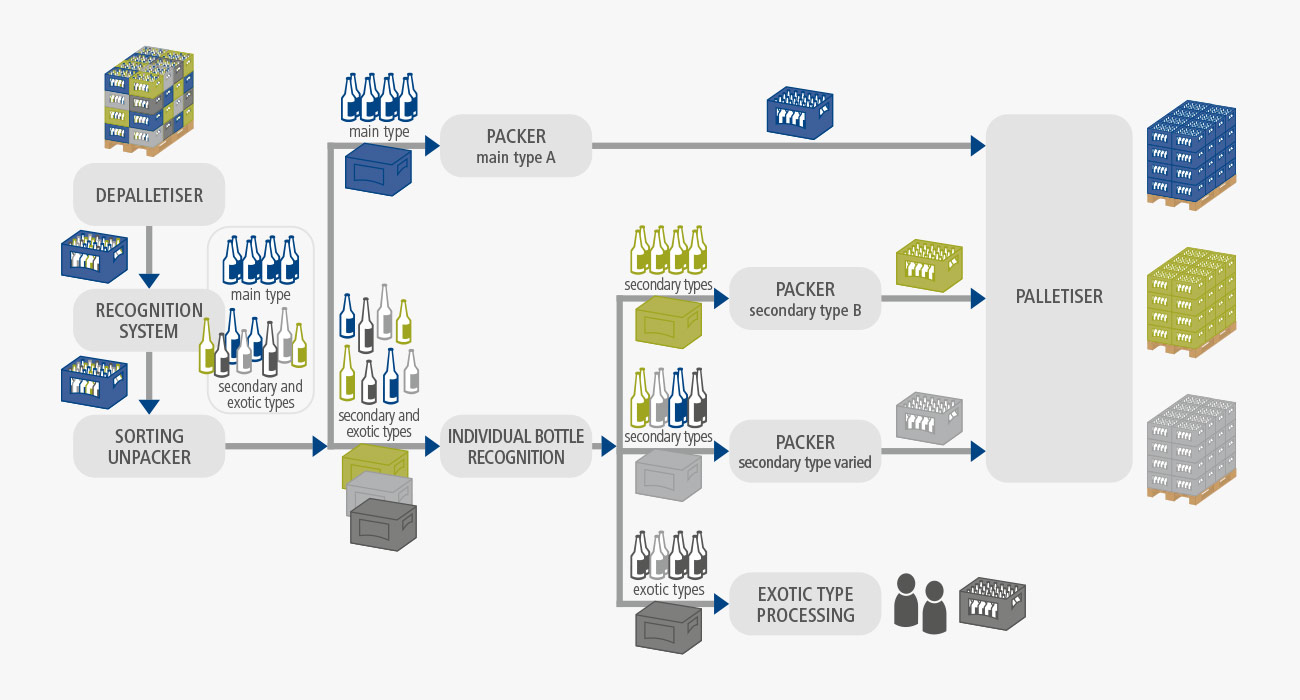 ---
Sorting solutions –
Combination of bottle sorting and crate sorting
Flow chart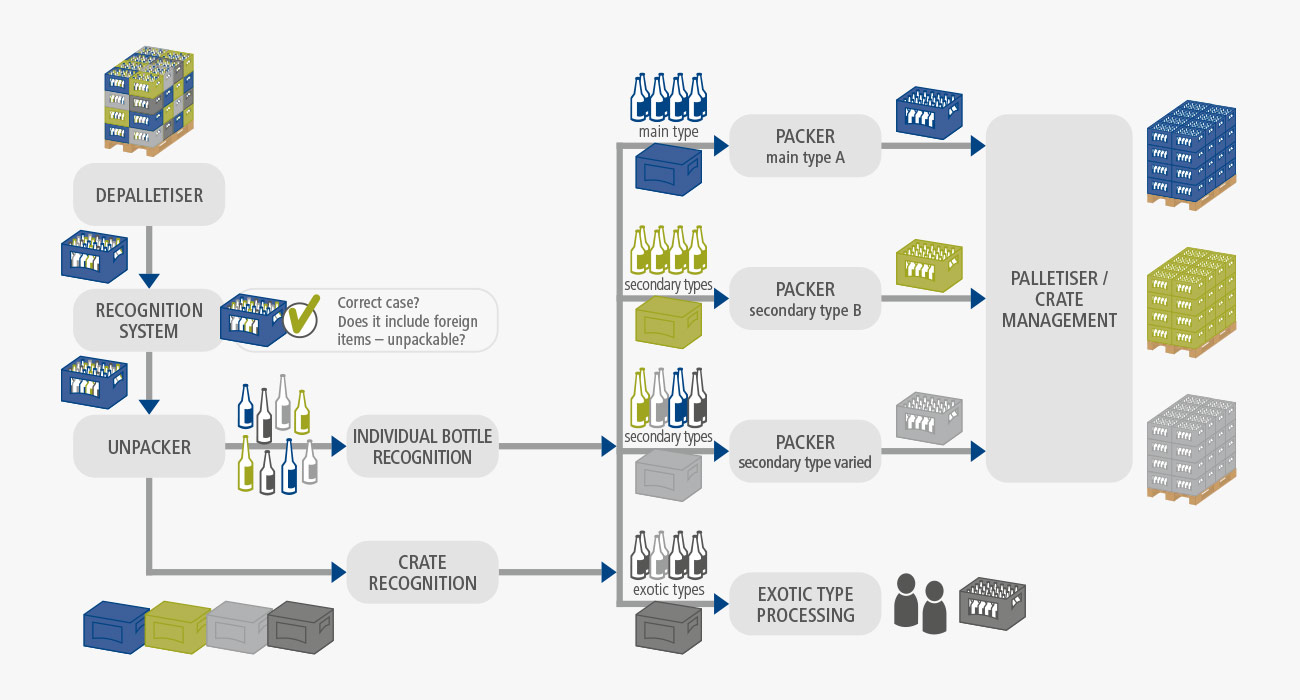 ---
BMS Systems and Plants
---