Repacking systems
Efficient handling of all bottle and pack types
Individual bottle and pack shapes, different pack sizes and smaller and more varied packing units are becoming more and more common in the beverage industry due to increasing individualised consumer demands and the growing volume of exports.
Efficiency in the filling line is essential
To ensure efficient production and filling, without requiring additional retooling times to change the format, it is essential for bottles to be packed into standard packs. For this reason, it is only logical to relocate the repacking from the production to logistics. The appropriate repacking of standard packs into individual packs demands both a variety of options and capacity.
With our 30 years of experience in packing technology we are your competent partner when it comes to individual, tailor-made repacking systems – whether for a semi-automatic solution or a fully automated solution, with or without palletising. Get in touch with us.
---
Bottle logistics: innovative repacking concepts from BMS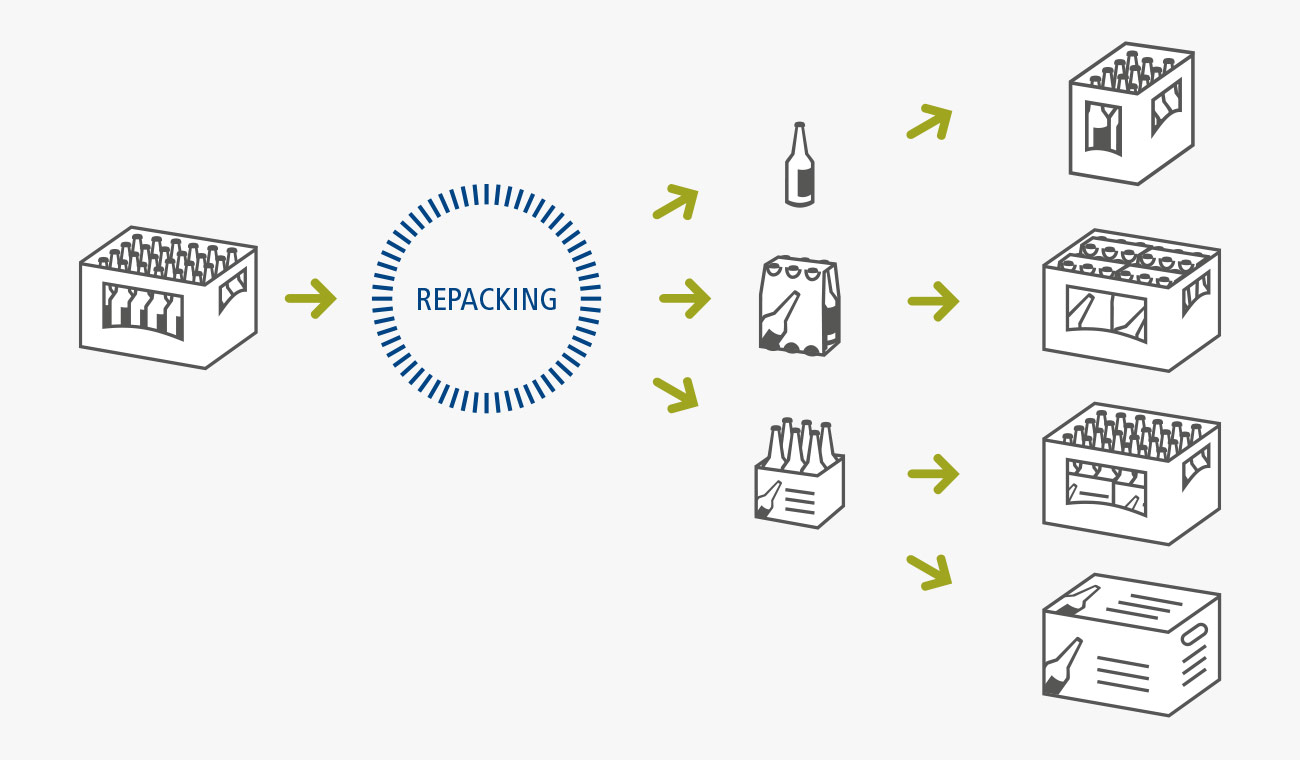 ---
Semi-automatic solution:
Combined repacking machine BMS UNIMODUL without palletising
Plant output 6,000 bottles/h with 8 repacking programmes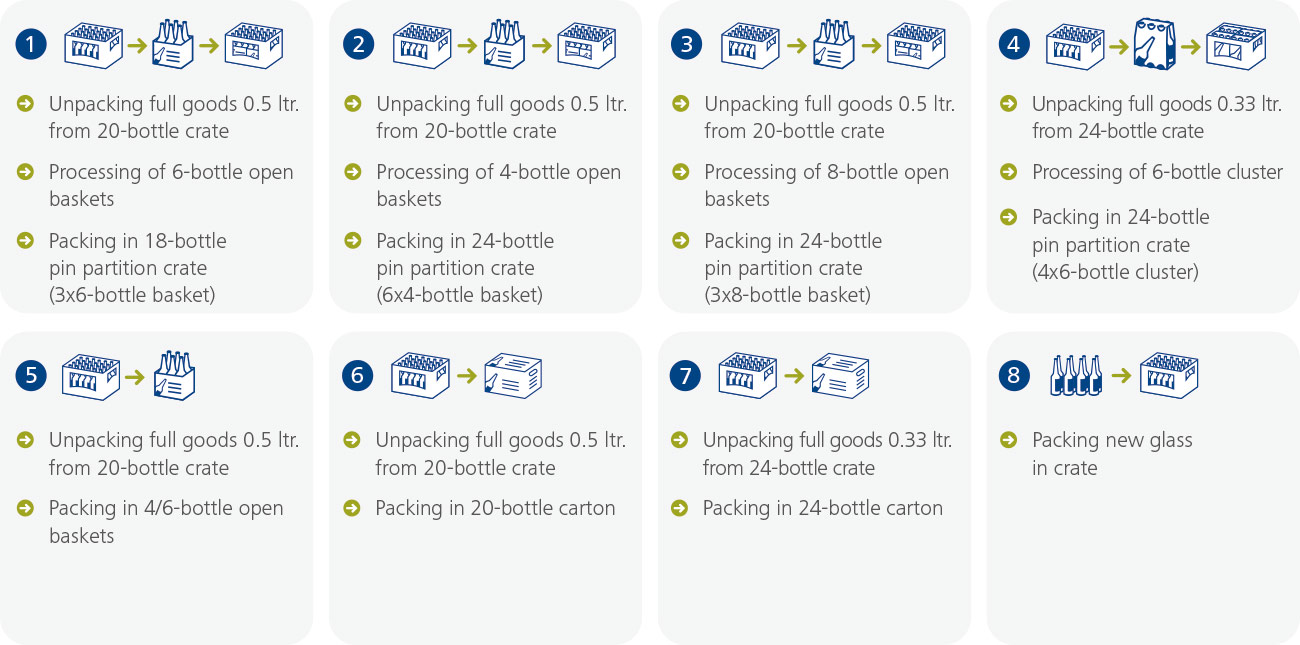 Flow chart of a combined repacking machine BMS UNIMODUL without palletising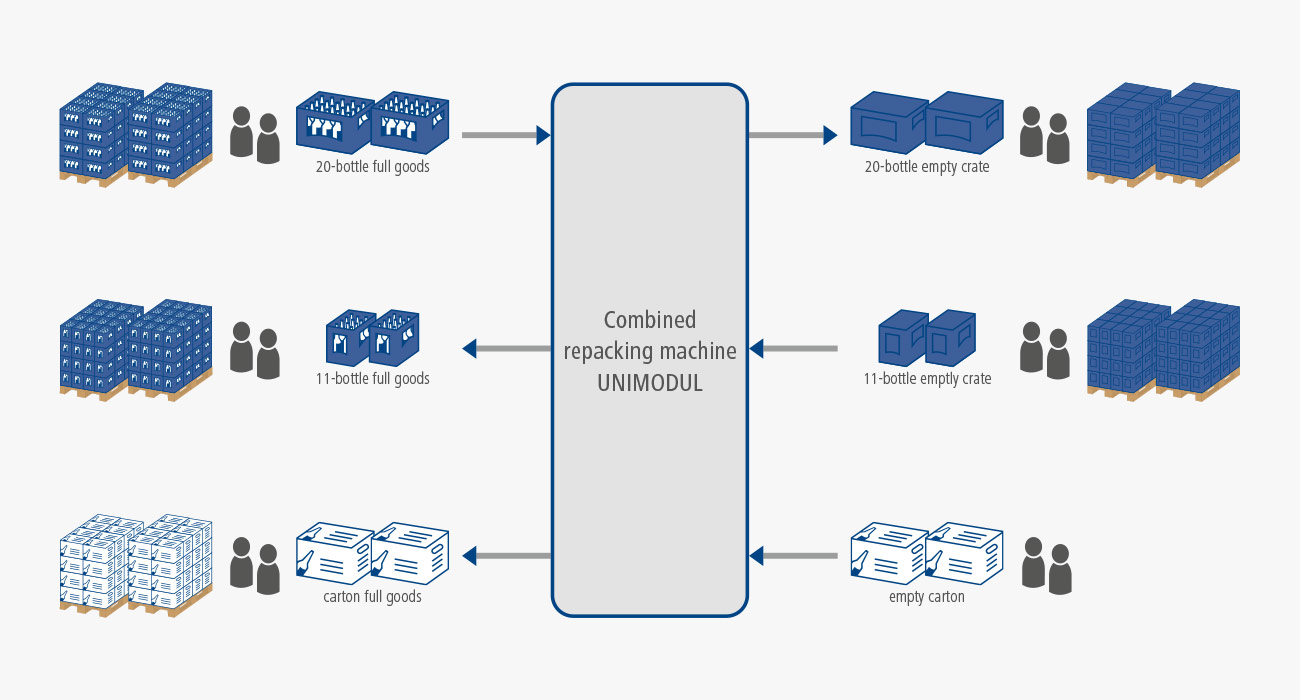 Plant layout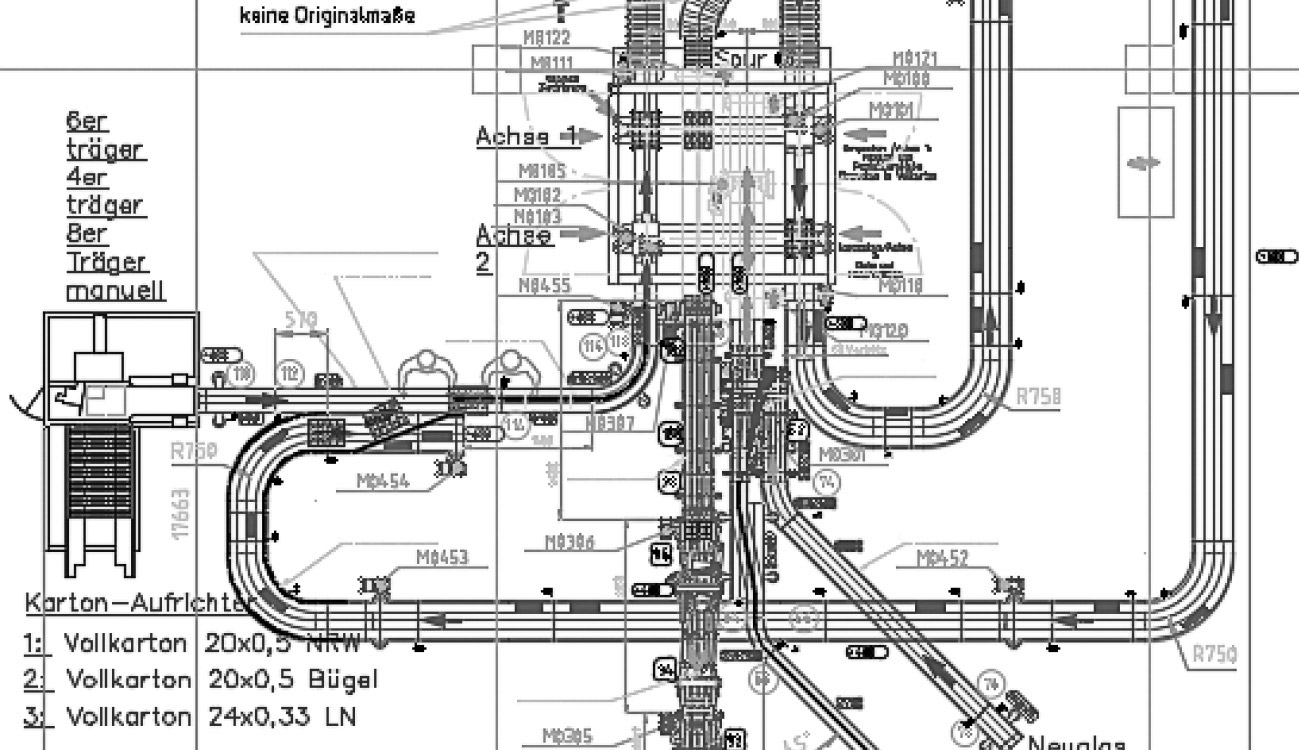 ---
Fully automated solution:
Combined repacking machine with palletising
4 repacking programmes
Flow chart of a combined repacking machine with palletising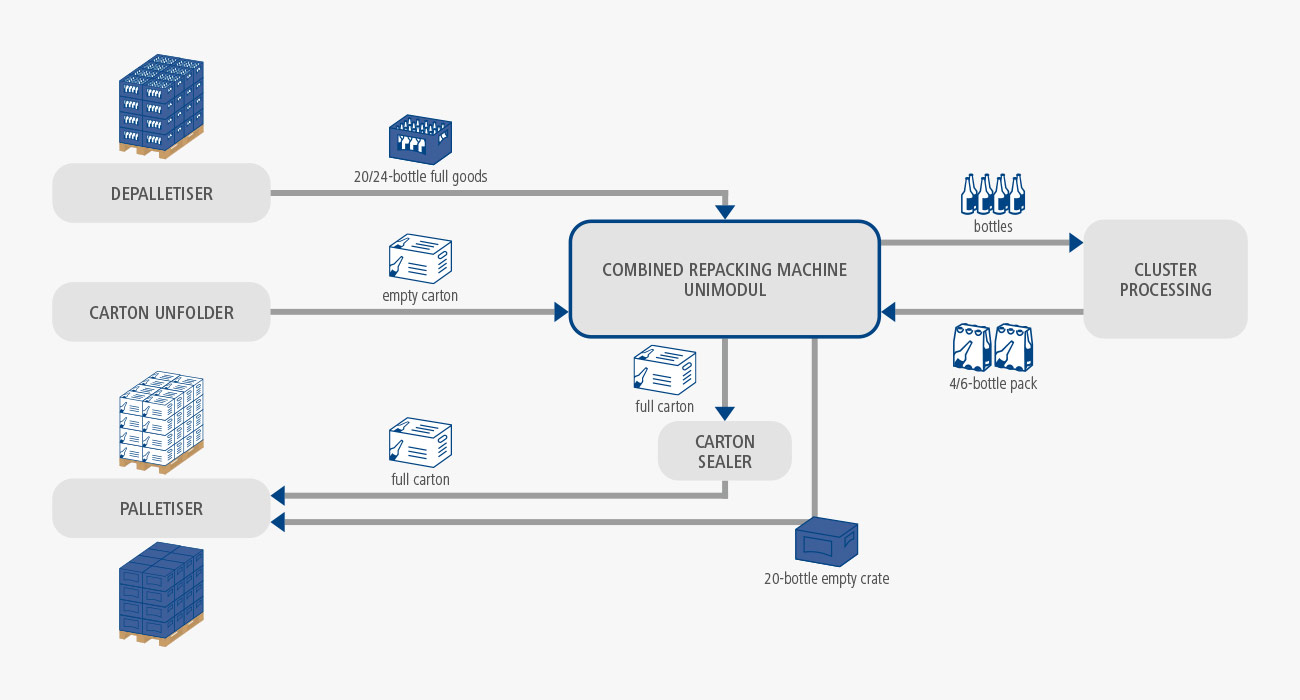 Plant layout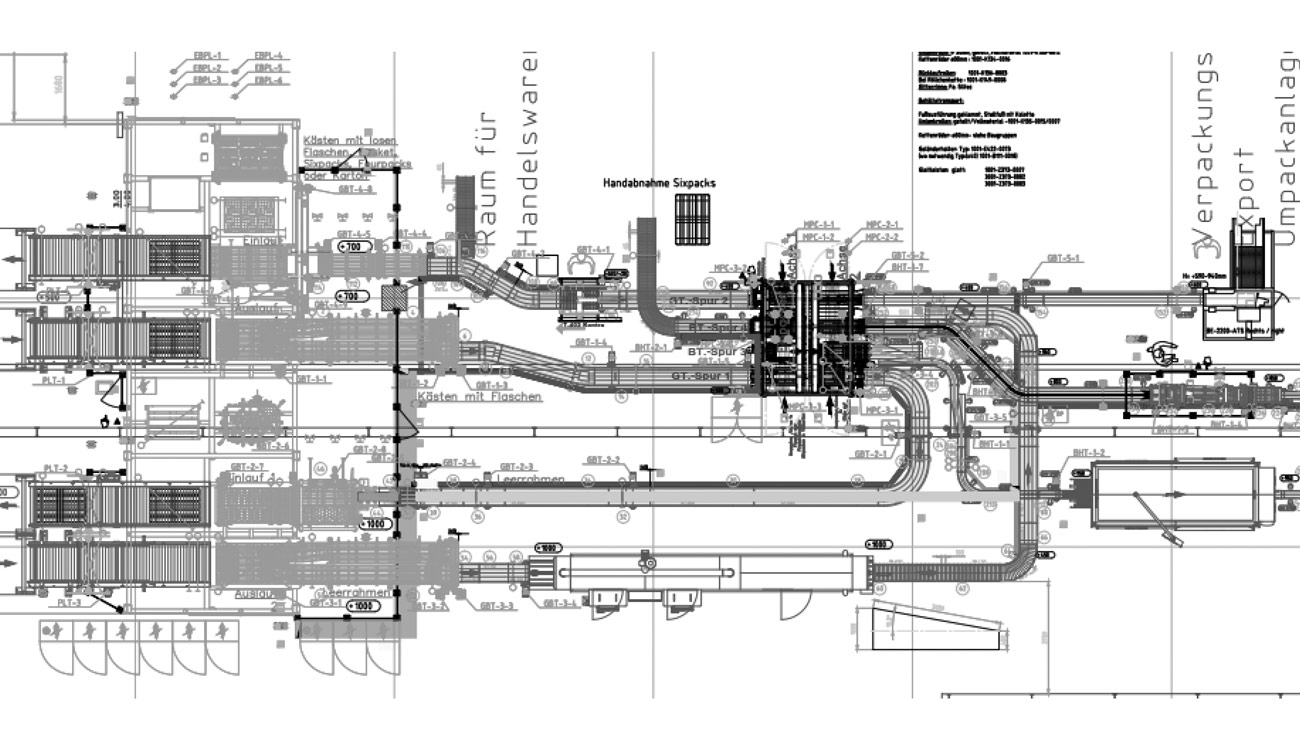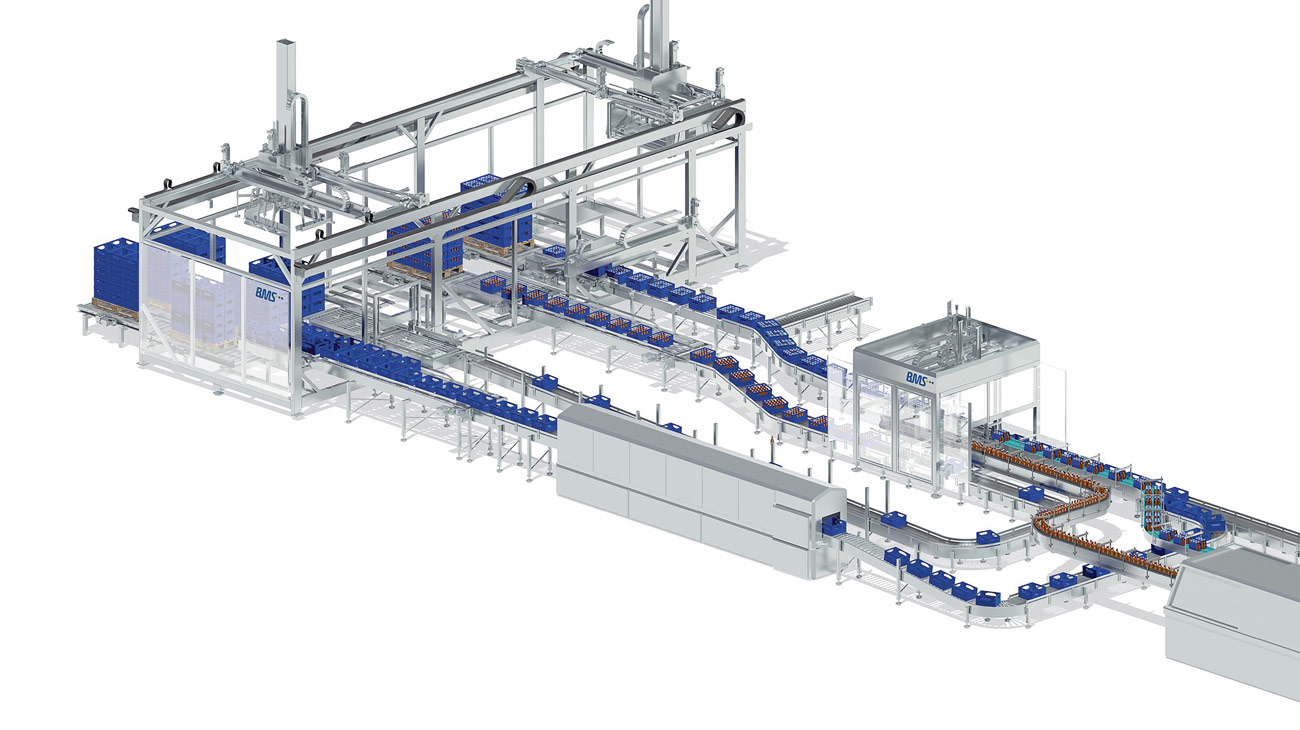 ---
Fully automated solution: packer, unpacker and repacker with palletising
Plant output capacity 20,000 bottles/h (with repacking programme 1) and 24,000 bottles/h (with repacking programmes 2-5)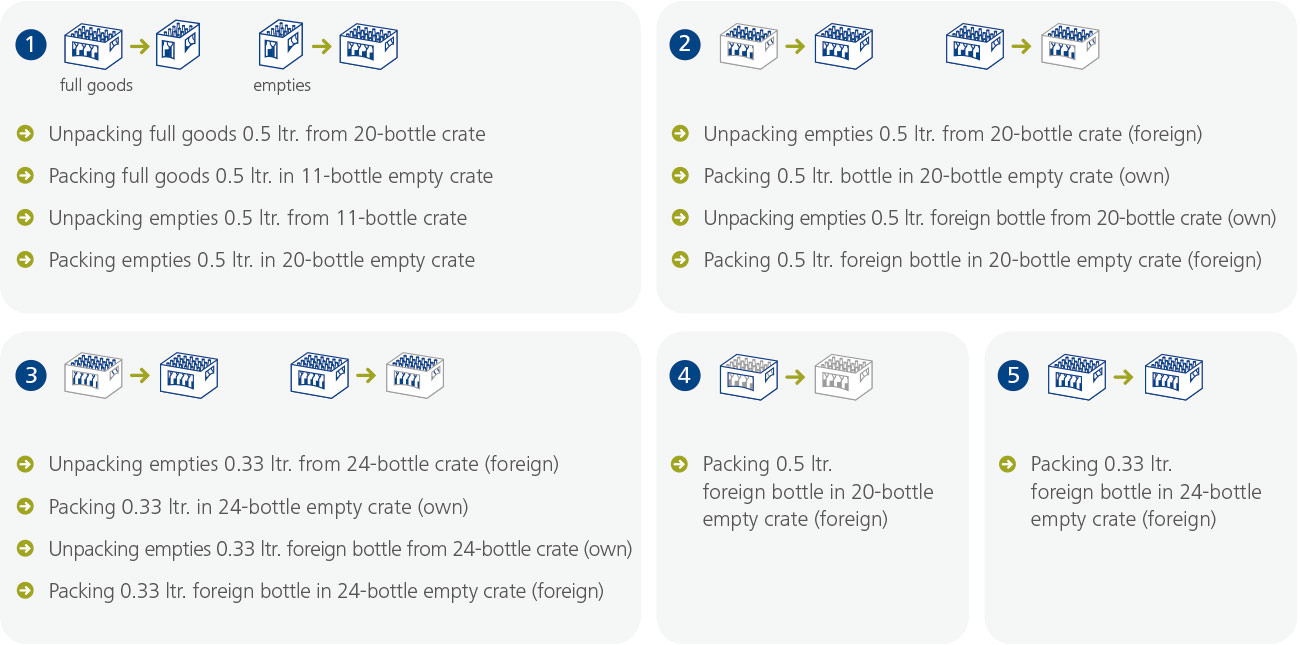 Flow chart of a combined repacking system with packer, unpacker and repacker with palletising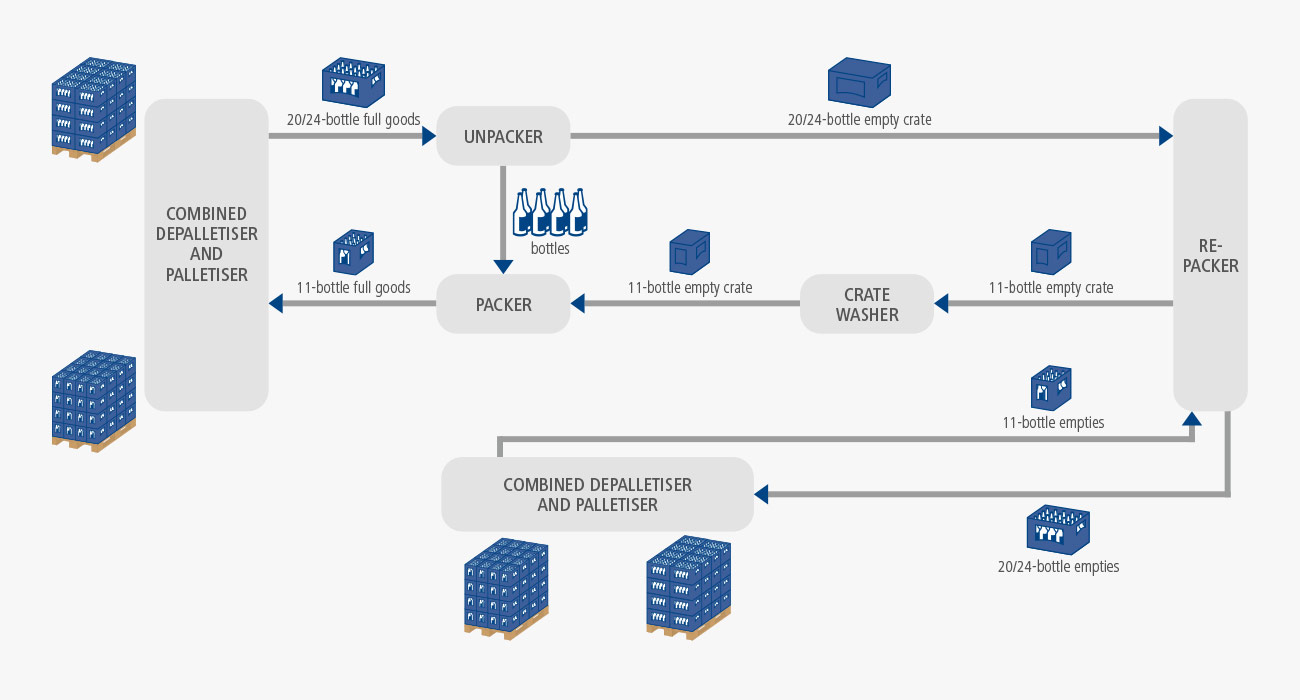 Plant layout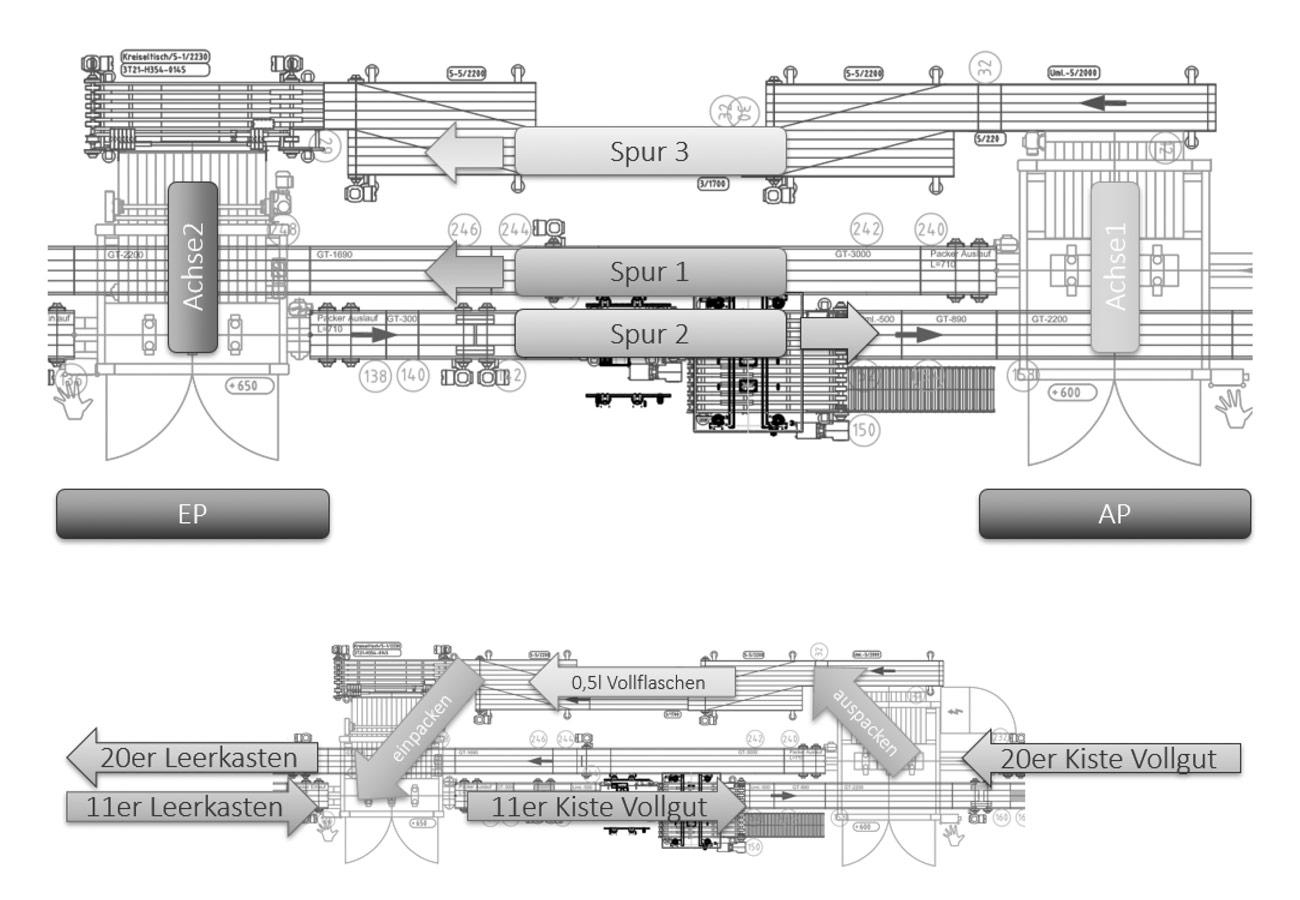 ---
Where creativity and flexibility in plant manufacturing stand out: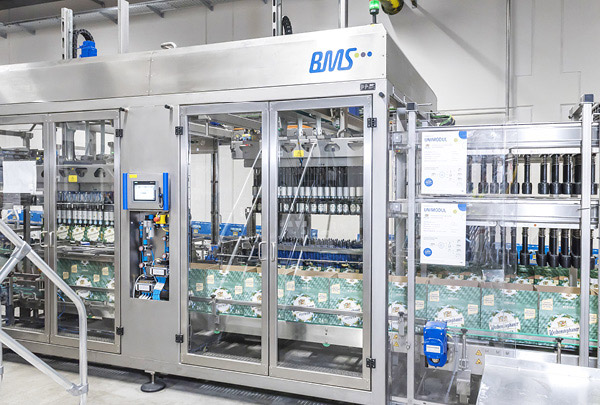 Repacking into carton, repacker at the Bavarian State Brewery Weihenstephan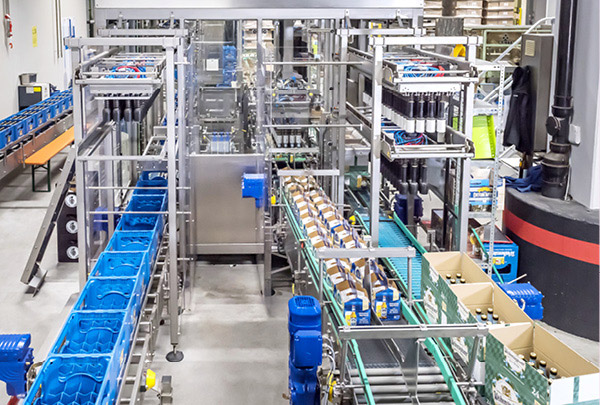 Repacking of bottles into open basket and carton, repacker at the Bavarian State Brewery Weihenstephan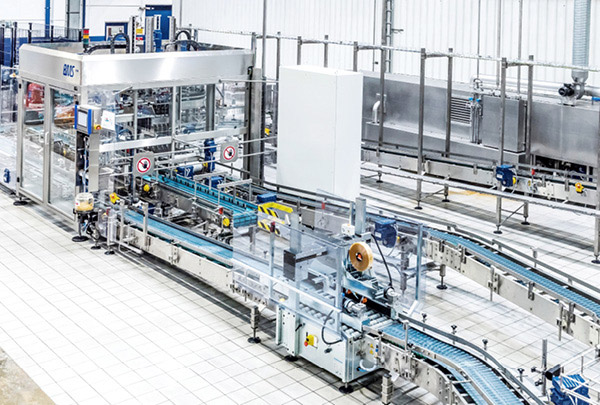 Repacking of clip-lock bottles into carton, repacker at the Flensburger Brewery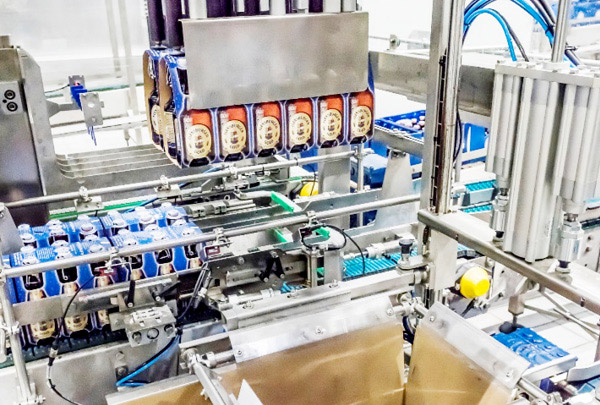 Repacking of six-packs into carton or crate, repacker at the Flensburger Brewery
---
BMS Systems and Plants
---