Portal technology
BMS palletiser UNIPAL 105/106
Characteristic feature of the portal-type palletiser BMS UNIPAL 105/106 is its accurate positioning even in the most powerful performance range. With its distortion-free welded stainless steel structure and unique bridge-type design of the X-axis - ensuring optimal load distribution - these machines are also extremely rugged and durable. Together with the maintenance-free drive technology the motion control system ensures gentle action on the product and material in an individually adjustable, rectangular work area with no dead areas or restrictions. With their modular design the portal-type palletisers permit highly flexible project planning. The arrangement of the infeed and discharge positions can also be freely selected. Depending on the machine version the portal-type palletisers BMS UNIPAL 105/106 are suitable for bottling plants with a capacity of up to 60,000 bottles/hour.
---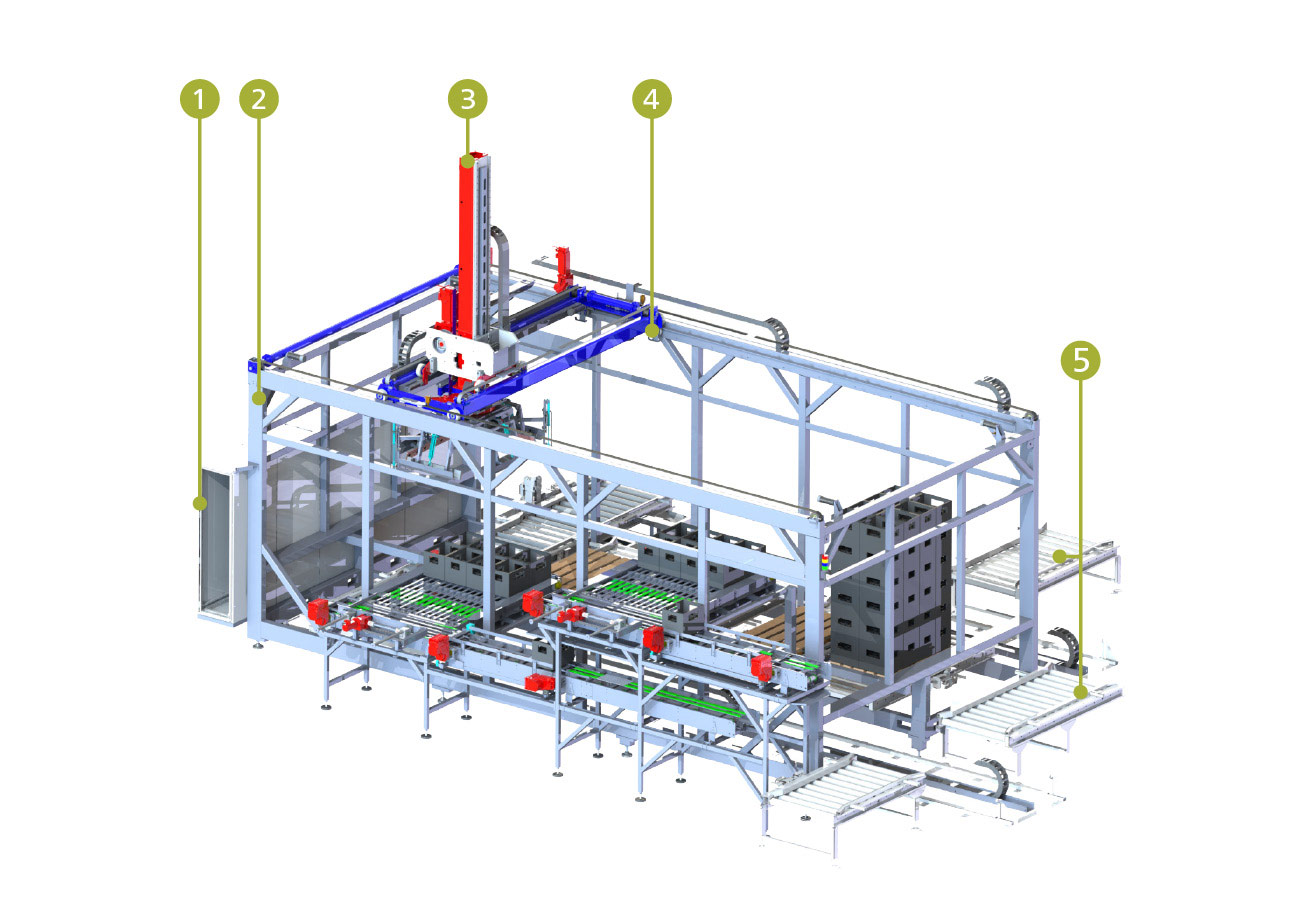 Integrated control cabinet
Base frame of a welded, stable, distortion-free stainless steel design

Motion Control Siemens PLC und SEW drive technology
Optimal load distribution through unique bridge-type design
Flexible arrangement of infeed and discharge
---
UNIPAL 106
Palletising plant – processing of different pallet sizes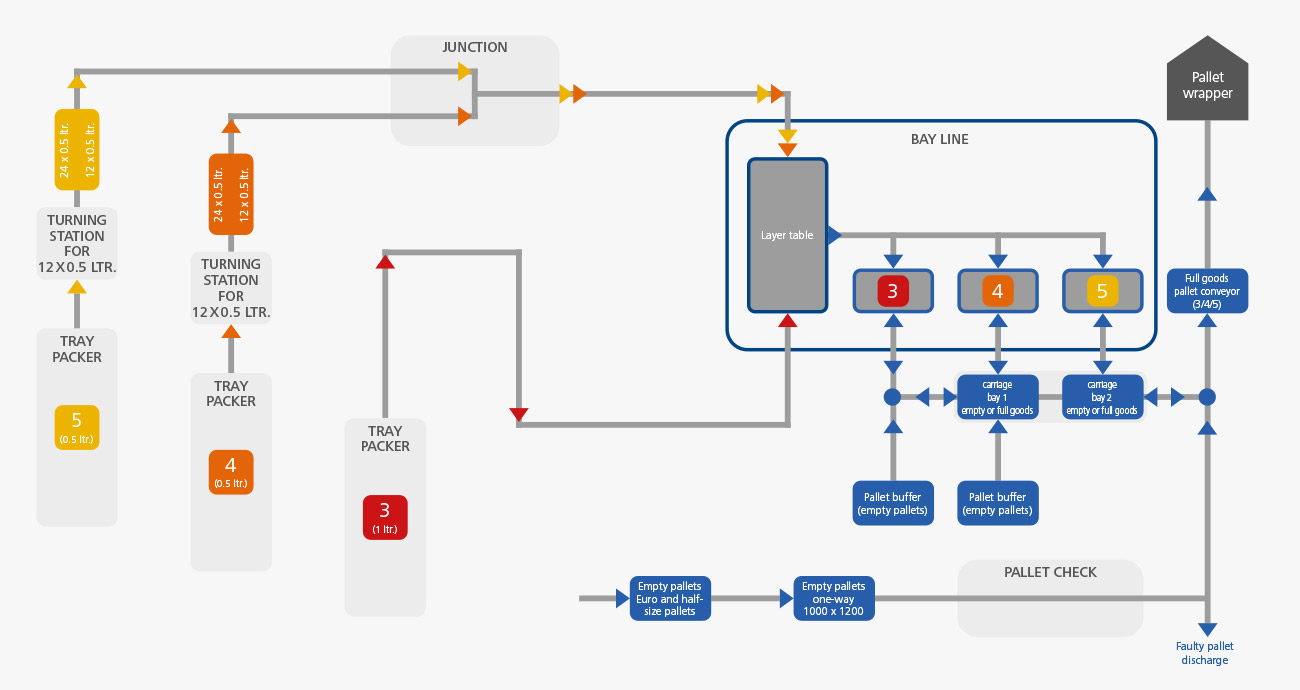 ---
BMS portal-type palletiser: the UNIPAL 105/106 in operation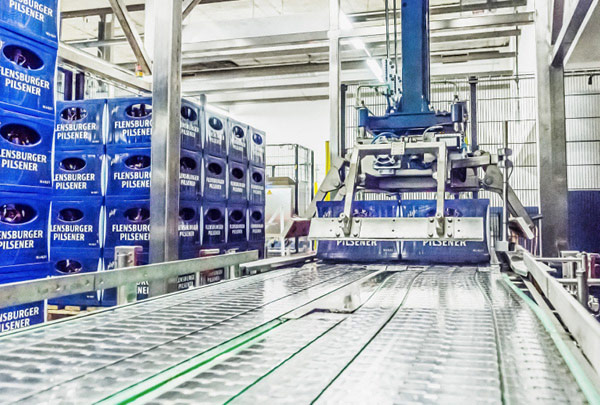 UNIPAL 105 – depalletising with clamping gripper head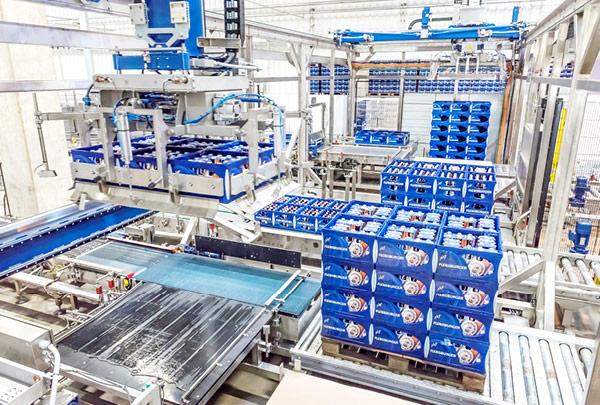 UNIPAL 106 – depalletising and palletising plant with clamping gripper head and re-centring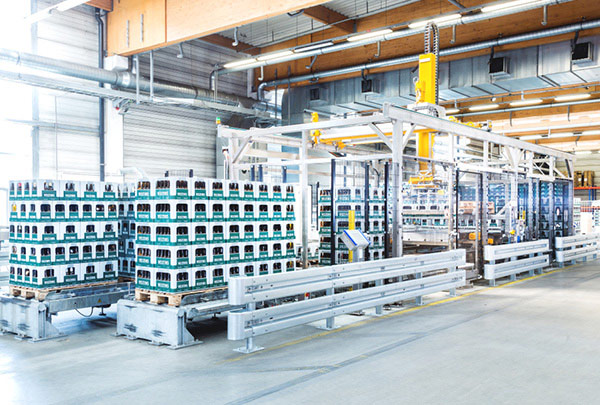 UNIPAL 106 – depalletising and palletising plant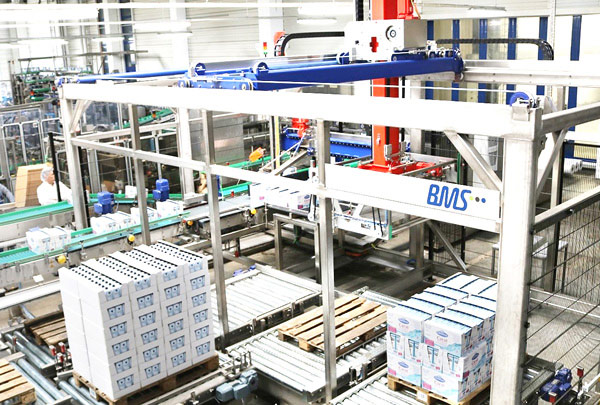 UNIPAL 106 – palletising plant for different pallet sizes
---
UNIPAL 105/106 - overview of technologies
Product advantages of UNIPAL

---
Rugged and durable machine design
Portal design in stainless steel profiles
Modular concept that enables flexible project planning
Individual, customer-specific portal size
Safety technology integrated in the frame
Proven Siemens PLC and SEW drive technology
Available as depalletiser, palletiser, combined palletiser, picking palletiser
Axis systems
---
Portal axis (X-Y axis)
Roller carriage design
Maintenance-free toothed belt system, no high-maintenance rack and pinion drives
SEW drive technology
Portal size adjustable to suit customer's needs
Lifting axis (Z axis)
Designed as lifting column or telescopic design (optional)
SEW drive technology
Orientation axis (optional)
Lift from 600 mm to 2400 mm
Gripper heads
---
Hook gripper head
Clamping gripper head
Roller gripper head
Combined gripper head
Special and individually designed gripper heads
System extension
---
Handling of intermediate pads
Layer preparation
Grouping stations
Individual modules
Layer pusher
---
Portal-type palletiser, column-type palletiser and new glass sweep-off depalletiser.
---