Portal-type packer
UNIPACK 2.0
With its new development of the packing machine UNIPACK 2.0 BMS has responded to the increase in variety of products and containers in the small and medium performance range. Compared to the previous model the new portal-type packer is much more powerful and can now be used for all pick-and-place applications in the brewing, beverage, dairy and food industry.
The UNIPACK 2.0 offers all advantages of the proven BMS portal design featuring maximum flexibility, short retooling times and high investment security based on the retrofit ability of the portal axis.
Other characteristic features of the UNIPACK 2.0 are its modular design, its consistent hygiene design as well as its optimised structure and operation.
---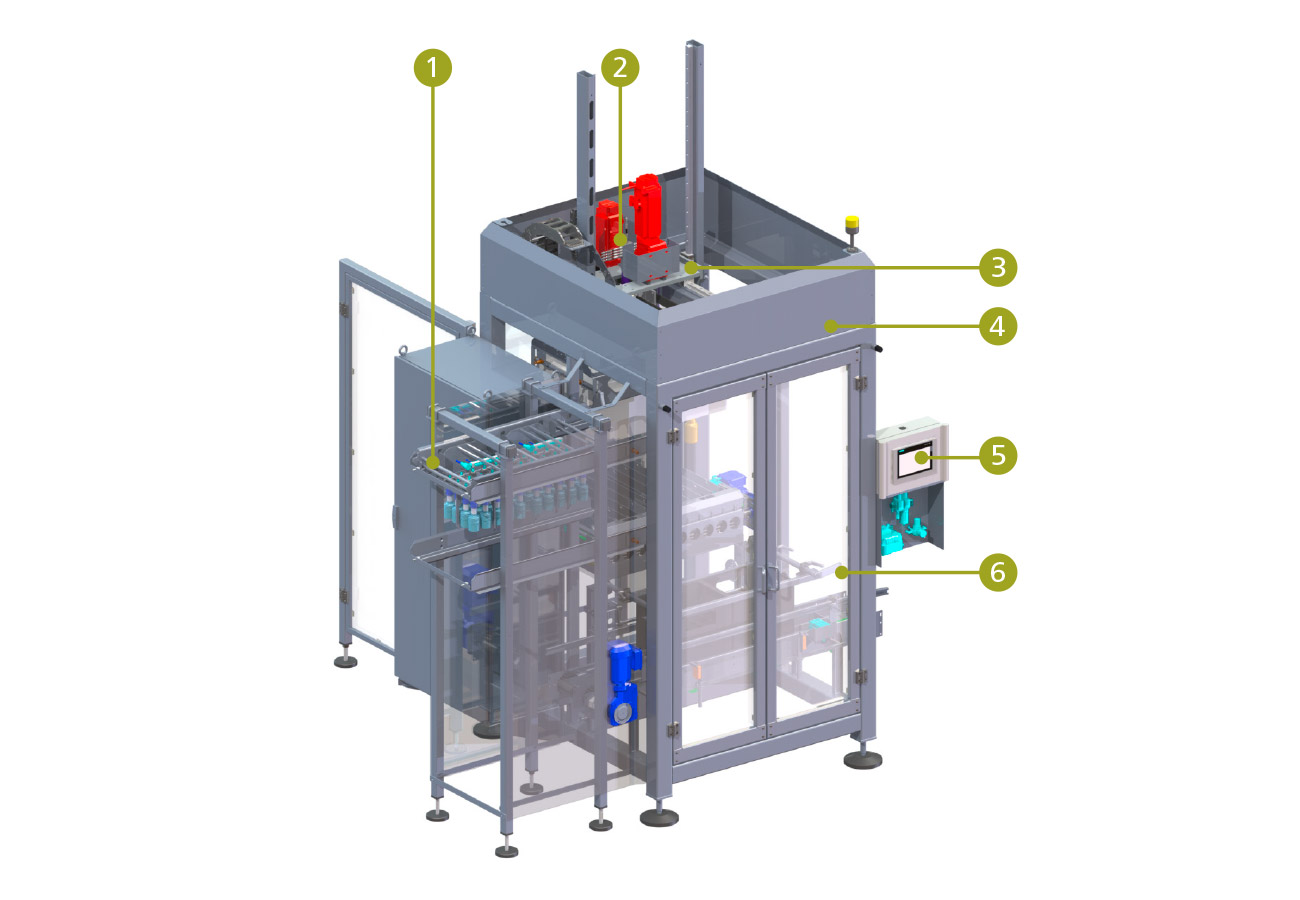 Integrated handling parts magazine
Highly dynamic servo-drives
Optimal load distribution based on the unique bridge-type design
Compact, space-saving portal design
Touch panel with intuitive user prompting and logical diagnostics feedback
Integrated machine protection
---
BMS portal-type machine UNIPACK 2.0 in operation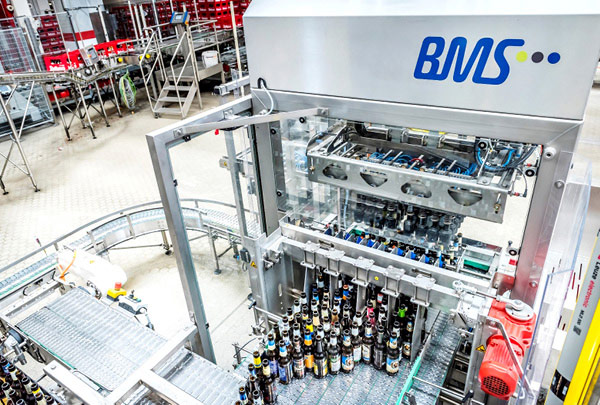 Packer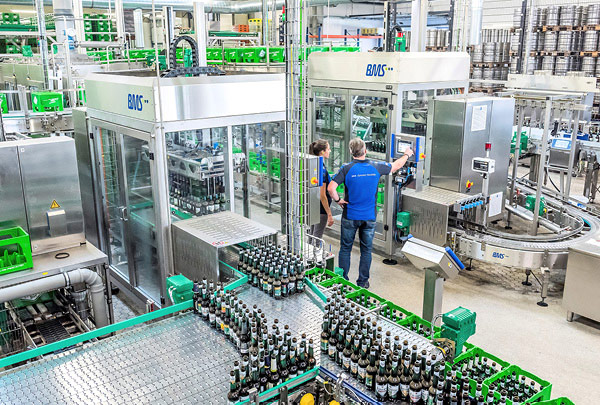 Packer and unpacker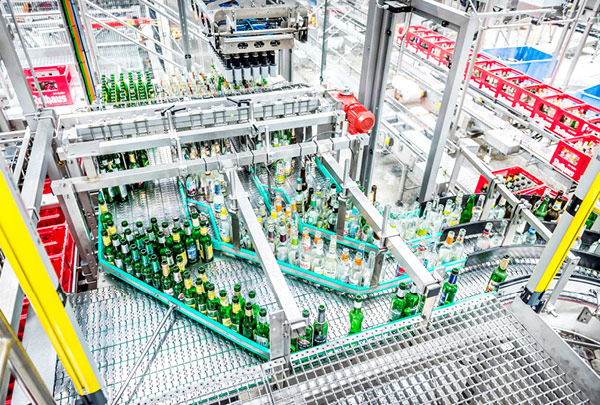 Packer infeed with counter-rotating belt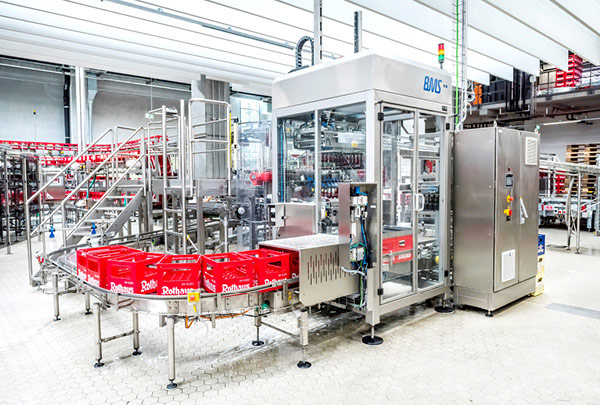 Sorting packer infeed for three containers
---
BMS portal-type machine UNIPACK 2.0 – overview of technologies
Product advantages
---
flexible

Configurable axes
Freely teachable positions
Packing cam optimally designed to fit the product
Fast adjustment of stops

Future oriented

Open design – "all-round view"
Easy to clean
Ergonomic handling when changing head and handling parts through optional handling parts magazine
Bottle table
---
Integrated vibrator and completeness monitoring check
Transfer panel between container transport and bottle table
Container transport using flat-top chain of steel or plastic or mat conveyor, depending on the task.
Pack transport
---
Integrated infeed and pack stopper
Pack transport with flat-top chain of steel
Optimised railing
Packing bells
---
Optimised long-term packing bells adjusted to fit the product range
Packing bell with gripper finger
Packing bell with inflatable sleeve
Packing bells for PET
Packing bells for clip-lock bottles
Packing bell for tight spaces
Special packing bells
Gripper heads
---
Rigid and axially adjustable gripper heads
Individually adjustable gripper heads for individual pack
Gripper heads for carton
Repacking gripper heads for carton
Additional equipment
---
Automated label orientation
Automated clip-lock rotation
Full-crate monitoring
---
BMS packing machines of the UNIPACK series
---